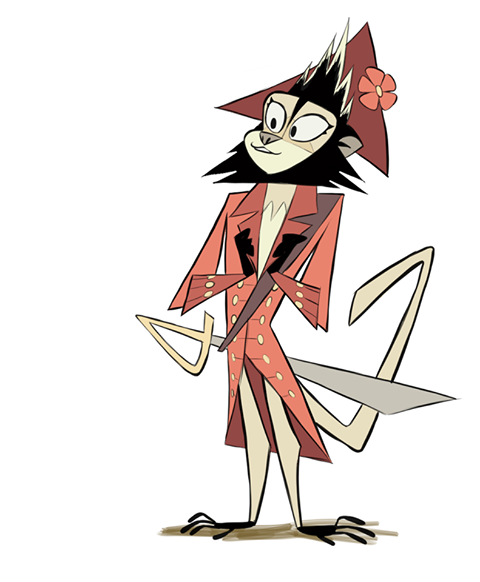 Copyright: Tiny Crocodile Studios UG
Artist: Maurice Crossier
Ladies and gentlemonkeys, meet Tessa, the energetic and courageous captain of the "Flying Banana".
She wants to become the most infamous captain in the coco carribean. She is super determined and will not rest before she found every single treasure.
She loves to go on adventures and cannot stand boredom or waiting. She's smart, but mostly favors action over thinking.
Today, she encourages all the other girl monkeys in the world to find their very own adventure and jump right into it.